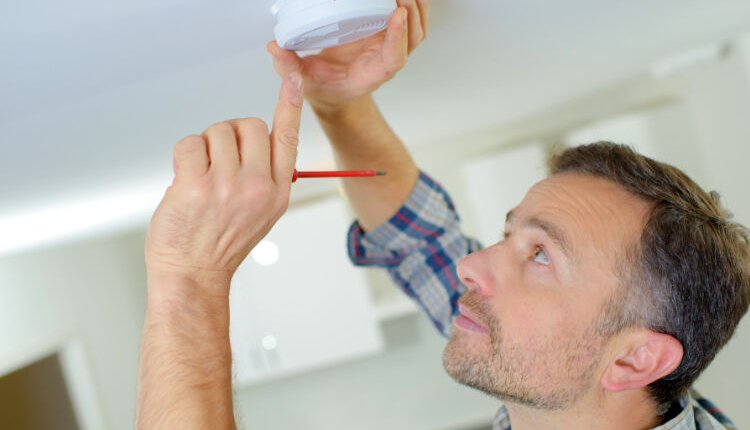 Smoke and carbon monoxide detectors are essential for any home, so you should ensure that your house is equipped with them. You should have detectors in the main living areas on each floor, including in every bedroom and the kitchen. This way, you'll be able to identify problems in the most important areas as quickly as possible. However, not all detectors are the same. Here's what you need to know to pick appropriate ones for your home.
Types of Smoke and Carbon Monoxide Detectors
First, you'll need to choose between individual and combination devices. With individual devices, you'll have separate detectors for smoke and carbon monoxide. As you might have guessed, combination devices can detect both smoke and carbon monoxide from a single device. While combo options can be a bit more costly, they'll take up less space on your ceiling, keeping the overall look clean and uncluttered.
You'll also have to choose between wired and battery-powered options. In general, battery-powered detectors are cheaper and easier to install, though you'll need to replace the batteries periodically. It is also a smart idea to test them frequently to ensure they are working properly. If you opt for wired detectors, consider choosing the kind with backup batteries to ensure they continue working in the event of a power failure.
Finally, modern smoke and carbon monoxide detectors also come in smart versions. These devices connect to your home's internet connection, enabling you to monitor them from your smartphone or other mobile device. This way, you can check on your home while you are at work or out of town to ensure everything is safe. These devices tend to be the most expensive, but they'll also give you the greatest peace of mind, especially if you travel frequently.
Adding Sprinkler Systems
If you live in an area that is prone to fires, you may wish to add overhead sprinklers to your home as well. In fact, some jurisdictions actually require them, so be sure to check the laws in your area. Modern sprinkler systems can sync with your smoke detectors, activating the sprinklers in case of fire.
Upgrade Your Smoke and Carbon Monoxide Detectors
Even if your home already has detectors in place, you may wish to upgrade them to more modern versions. This will give you the greatest amount of protection for both your home and your loved ones. You may even be able to save a bit of money on your home insurance. Get in touch with us to learn more.